HIFI AUDIO AUDIO LONG ISLAND
Smarter Home Solutions has been providing high-quality audio experiences for over 30 years. Our founder, Art Dirla, is a musician himself and understands the beauty of HiFi Audio. We offer Long Islanders the best audiophile speakers, turntables, amplifiers and other HiFi equipment to ensure that you have only the best listening experience possible. Whether you're looking to escape into your music or just want to enjoy the highest quality sound, Smarter Home Solutions is your go-to source on Long Island. Come see us today and find out why we are the best in the business!
How do we define HIFI and Audiophile?
Hi-Fi listening, or Hi-Fi audio, is a term used by audiophiles to describe the experience of the highest-quality sound reproduction. Hi-fi audio systems are designed by industry experts to produce sound that is accurate and realistic, with minimal distortion and noise.
Audiophiles use high-end equipment to achieve the best possible sound quality. This includes amplifiers, speakers, turntables, and other components that are specifically designed for reproducing sound accurately. Hi-fi audio systems are more expensive than regular home audio equipment, but they offer a superior level of sound quality than standard home stereo systems.
LONG ISLAND

HIFI SOLUTIONS
There's nothing quite like listening to your favorite music in a well-designed, acoustically optimized room. At Smart Home Solutions, we specialize in creating listening rooms that are tailored to the needs of audiophiles. We start with the speaker and work our way out, carefully analyzing the acoustics and making sure each element is perfectly tuned. This way, you can sit back and enjoy the music without worrying about anything else. Contact us today to learn more about our services.
The right speakers, amplifiers and subwoofers are essential to achieving an optimal soundstage. The process begins by determining what type of room you're in before adding any correction electronics or equipment that will affect your accurate perception.
Acoustic design is both an art and a science. There are many factors that can affect how sound behaves in a space and our staff has the experience to calculate the best acoustic treatments for your space.. This helps reduce sound decay and improves frequency response.
LOW FREQUENCY

OPTIMIZATION
Low frequency optimization is about finding the best way to deliver your bass without it being too boomy or overwhelming. We accomplish this with spectrum analyzers along with speaker, listener, and subwoofer placement techniques.
LISTENING ROOM

INSTALLATION
We are experts in designing and installing high-end sound systems that create the perfect environment for your listening pleasure. From acoustic treatment to audiophile speakers and room correction gear we can create a listening room that is second to none!
HIFI AND LISTENING ROOM

OPTIONS
If you want to create the ultimate listening experience in your home, you're going to need more than just a great pair of HiFi speakers. To get the most out of your music, you'll need a dedicated listening space that's designed specifically for sound. Once you have picked the best room in your home we can help you decide on the best equipment that will meet you budget and exceed your expectations. Here's a look at the some of the gear we will need to create your perfect HiFi room.
HIFI speakers are designed to produce the highest quality sound possible. Some of the important factors that determines a high quality audiophile speakers are:
The ability to accurately reproduce a wide range of frequencies.

The "sensitivity", This tells us how much sound is produced for a given input level.

Reproducing low frequencies without distortion, which creates a sense of space and depth in music.
There are many other different factors to consider, including the type of music you listen to, the size of your room, and your budget. We offer many different types of HIFI speakers including floor standing, bookshelf and other custom options according to your budget and environment. Each brand offers a unique combination of features and benefits that make them perfect for specific applications. Learn about Kef Wireless and Bowers & Wilkins Speakers.
The signal that comes out of your source (turntable, tuner, CD player etc..) is not strong enough to drive a speaker. This is where an amplifier comes in, it takes the source signal and amplifies it to your speakers, volume controlled by a knob of course. Our three most important factors to consider are:
Power is the most important factor, The amp must be powerful enough to drive the speakers to their full potential.

Fidelity is also important for an HIFI amp. It must reproduce the sound of the source material accurately.

Does it have the best inputs? You'll want to make sure you can connect everything you have now and in the foreseeable future!
There are many different types of amplifiers, each with its own individual strengths and weaknesses. Audiophile amplifiers are designed with one goal in mind: to reproduced the exact same signal with more power, without creating distortion. This is why they are a larger investment but they do offer a level of fidelity that is unmatched by any other type of amp. Learn about Anthem Audio.
HIFI turntables are designed for those who appreciate high-quality sound. They are built with precision and offer superior sound reproduction. Here are 3 things to consider when investing in a turntable.
Which Drive? Belt-drive turntables are less expensive and have a lower wow & flutter rate, making them ideal for casual listening. Direct-drive turntables are more expensive, but they have a higher wow & flutter rate, making them better for critical listening.

Which Cartridge? Moving coil cartridges are more expensive, but they offer superior sound quality. Moving magnet cartridges are less expensive and are a good choice for casual listeners.

Which Platter? Acrylic platters are more expensive, but they offer superior sound quality. Aluminum platters are less expensive and are a good choice for casual listeners.
No matter which type of turntable you choose, you're sure to enjoy superior sound quality. Learn more about turntables here.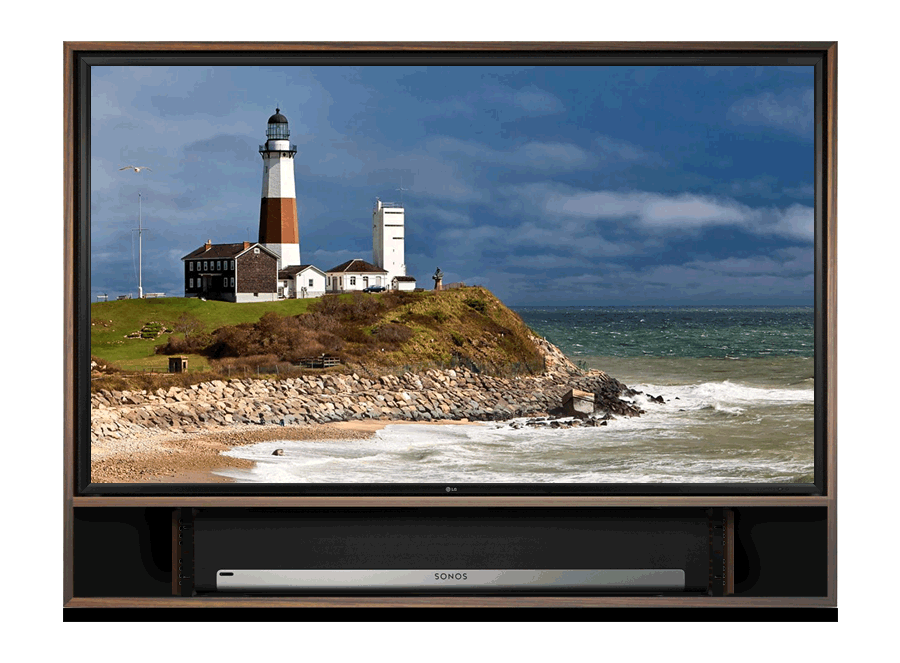 Any audiophile will tell you that one of the most important components of a high-Fidelity system is the cable connecting each component and speakers. Low-quality cables can introduce unwanted noise and distortion into the signal, impairing the overall performance of your system. That's why you will want to invest in quality interconnects when connecting your components. High end cables are designed to minimize signal loss and ensure that the signal remains pure and unadulterated. If you're serious about getting the best possible sound from your system, investing in a good set cables is a must.
We hope you've enjoyed exploring our HIFI and Audiophile Audio shop and learning about what we love to do. We are passionate about high-quality audio and strive to provide our customers with the best possible experience.
Please consider us your go-to, for all things HIFI!
Smarter Home Solutions of Suffolk County Long Island provides HIFI Audio Installations in and around the following cities:
Amagansett
Amityville
Aquebogue
Babylon
Belle Terre
Bridgehampton
Brightwaters
Centerport
Cold Spring Harbor
Cutchogue
East Hampton
East Marion
East Moriches
East Northport
East Quogue
East Quogue
East Setauket
Eastport
Fishers Island
Great River
Greenlawn
Greenport
Hampton Bays
Huntington
Huntington Station
Jamesport
Kings Park
Laurel
Manorville
Mattituck
Melville
Miller Place
Montauk
Moriches
Nesconset
New Suffolk
Northport
Oakdale
Ocean Beach
Orient
Peconic
Port Jefferson
Quogue
Remsenburg
Sag Harbor
Sagaponack
Saint James
Shelter Island
Shelter Island Heights
Smithtown
South Jamesport
Southampton
Southold
Stony Brook
Upton
Wading River
Wainscott
Water Mill
Westhampton
Westhampton Beach