HI-END TURNTABLE STORE LONG ISLAND
Welcome to Long Island's hi-end turntable store! Smarter Home Solutions offer sales, installation, needle replacement and calibration services for discerning audiophiles. Our selection of record players is second to none, and our team has the experience to ensure you get the most out of your purchase.
We believe that vinyl is the ultimate format for music reproduction, and we want to help you get the most out of your record collection. Whether you're just getting started or are a seasoned collector, we can help you find the perfect turntable to suit your needs.
We also offer a wide range of accessories, upgrades and HiFi Audio Solutions, so you can customize your setup to perfection. If you're not sure where to start, our team can offer advice and guidance to help you make the best choices for your system.
WHY WOULD YOU WANT A TURNTABLE?
Did you know 2020 was the first year in more than a generation that vinyl record sales surpassed CD sales.
In 2022, U.S. recorded-music revenue climbed 9%, streaming revenues are up 10% and vinyl sales soared a whopping 22%! This is likely due in part to the fact that CDs are becoming increasingly obsolete. More and more people are turning to digital music formats, such as MP3s and streaming services like Spotify.
However, surveys show that it's millennial consumers who are driving the rising trend in vinyl sales. Many millennials grew up listening to their parents' music on vinyl, and they're now rediscovering the format. They appreciate the warm, analog sound of vinyl records and the fact that they can be collected and displayed like works of art. We also believe playing music on your turntable ads to the experience, meaning when people take time to play records, they are looking to relax and listen to the music the way the artist intended, where as streaming audio has a lesser quality.
Here are just a few of the reasons why turntables are becoming popular again:
Playing vinyl records on a quality turntable offers a level of sound quality that CD's, MP3's and streaming audio cannot match. There is a warmth and richness to the audio that is unparalleled. For music lovers, there is no substitute for the vinyl experience.
Turntables provide a more immersive listening experience by allowing you to hear the music in its full, rich glory. You can appreciate all the subtleties and complexities of the mix, and the overall sound is simply more nuanced and dynamic.
Vinyl records are more than just pieces of music history - they're a fun and rewarding hobby to collect! Whether you're a casual collector or a serious record hunter, there's a lot of enjoyment to be had in building up your collection.
There's something about the way audiophile turntables look that just screams sophistication. If you're looking for a piece of equipment that will add style to any room of your home, look no further than a hi-end turntable.
If you're looking to create the ultimate listening experience in your home, you'll need to invest in a great turntable. But with so many options on the market, it can be tough to decide which one is right for you. Our team of audiophiles can help you choose the perfect turntable for your needs and budget. We'll consider all the important factors, such as sound quality, features, and price. And we'll make sure you get the best possible value for your money.
Don't settle for second-best when it comes to your music. Let us help you find the perfect turntable solution today.
The Victrola Stream Carbon has been certified by the Works with Sonos program, ensuring that the integration meets Sonos' highest standards. Made from premium materials, the Victrola Stream Carbon features a sleek modern design that will be a statement piece in any environment. Equipped with a carbon fiber tonearm, meticulously machined aluminum headshell, and a premium Ortofon 2M Red cartridge, the Victrola Stream Carbon delivers on both sound and aesthetics. The easy-to-adjust tonearm counterweight provides the perfect tracking force for your records, while the built-in phono preamp allows you to connect directly to your Sonos system without the need for an external phono amplifier.
Whether you're a seasoned audiophile or just getting started with vinyl, the Victrola Stream Carbon is the perfect turntable for your Sonos setup.
When it comes to turntables, Marantz has always been a name synonymous with quality. The company's latest offerings are no different, with their new line of white turntables being some of the best on the market.
Marantz has always paid close attention to detail in their products, and that is evident in these turntables. Each one features a floating motor mount construction to reduce vibration, along with a low-resonance high-density acrylic chassis and platter. This ensures that every note is reproduced with crystal clear accuracy.
The asynchronous AC motor delivers consistent speed, while the belt drive system with endless silicon belt ensures smooth and quiet operation. Whether you're an audiophile or just getting into vinyl, Marantz turntables are sure to provide you with the best listening experience possible. Learn more about Marantz.
Denon turntables are built on more than 110 years of innovation and offer truly lossless audio, so you can hear your music as it was intended to be heard. Both new enthusiasts and seasoned collectors can enjoy a truly amazing listening experience. Trust our turntable expertise and enjoy the vinyl re-revolution.
​
Denon's commitment to audio excellence means that every track will sound its best, from the rich warm tones of an analogue recording to the clarity and detail of a digital file that brings your music to life.
​
With models ranging from affordable entry-level players to state-of-the-art Reference Series decks, we have a turntable for every budget. But no matter which model you choose, you can be confident that you're getting superb sound quality and build quality that will last for years. Learn more about Denon.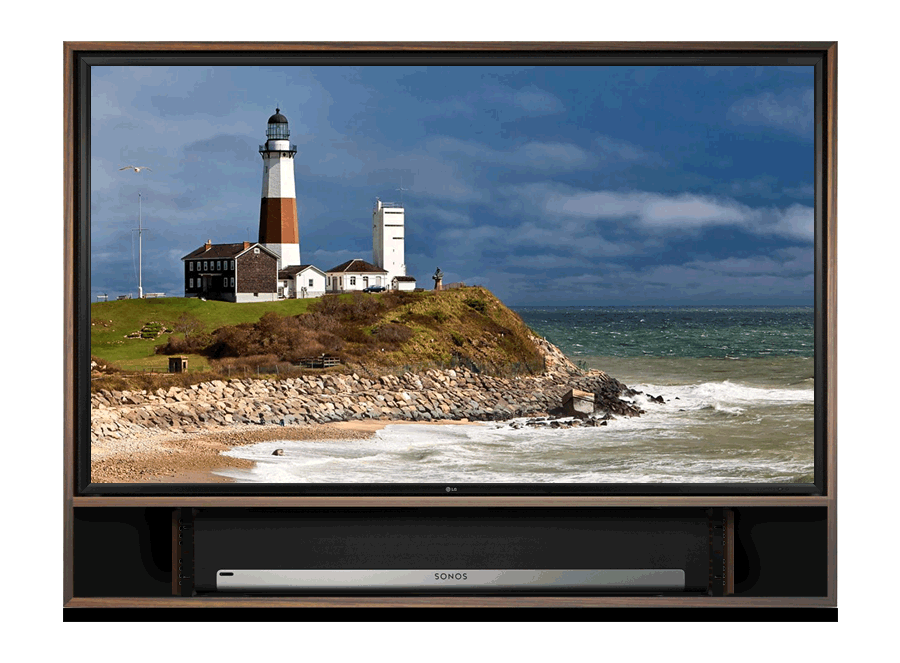 Andover Spin-Deck is a turntable music system that was created by Andover Audio. It is a high-grade turntable music system that combines a Pro-Ject turntable with a high-grade audio system. The audio system supports vinyl playback, Bluetooth, and connection to external devices, such as CD players. The Andover-One Turntable Music System is the company's flagship product.
Andover Audio has provided its design and manufacturing services to the most recognized brands in automotive, telecommunications, and high-performance consumer audio. Andover is now focusing its award-winning approach on its own branded products, blending innovative audio technologies with distinctive design.
We hope you've enjoyed exploring our turntable solutions and learning about what we love to do. We are passionate about high-quality audio and strive to provide our customers with the best possible experience.
Please consider us your go-to, for all things vinyl!
Smarter Home Solutions of Suffolk County Long Island provides Hi-End Turntables in and around the following cities:
Amagansett
Amityville
Aquebogue
Babylon
Belle Terre
Bridgehampton
Brightwaters
Centerport
Cold Spring Harbor
Cutchogue
East Hampton
East Marion
East Moriches
East Northport
East Quogue
East Quogue
East Setauket
Eastport
Fishers Island
Great River
Greenlawn
Greenport
Hampton Bays
Huntington
Huntington Station
Jamesport
Kings Park
Laurel
Manorville
Mattituck
Melville
Miller Place
Montauk
Moriches
Nesconset
New Suffolk
Northport
Oakdale
Ocean Beach
Orient
Peconic
Port Jefferson
Quogue
Remsenburg
Sag Harbor
Sagaponack
Saint James
Shelter Island
Shelter Island Heights
Smithtown
South Jamesport
Southampton
Southold
Stony Brook
Upton
Wading River
Wainscott
Water Mill
Westhampton
Westhampton Beach